Rock Auger Teeth Rock Drilling Bullet Teeth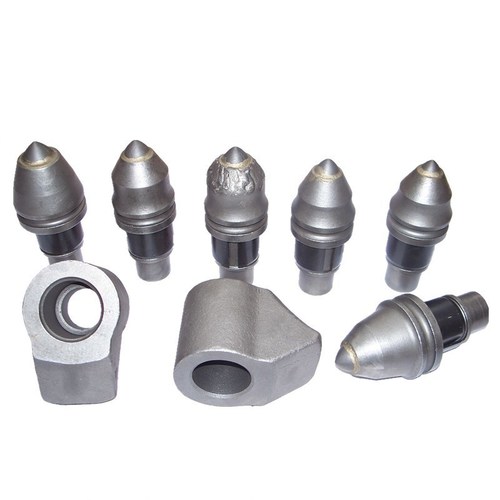 Rock Auger Teeth Rock Drilling Bullet Teeth
Price And Quantity
Set/Sets

25.00 - 30.00 USD ($)
Product Description
Unicorn Drill Shank Bk47 B47K22 Round Rotary Drill BitInsert Bullet Teeth Cutting Pick
Unicorn Drill Carbide Bullet Teeth use high grade alloysteel and tungesten carbide tip and adopt advancedbrazing technology to producehigh quality, high wear resistance, long life cutters. we also can produce allkind of rotary bits, trenching bit and flat bit according to customers'requirements.
Usage: Coal cutting, Mining, Oil drilling, Well dig, Road Milling etc.
Applicable layers: dense sand, gravel and medium hard rocks, etc..
Other Type: B47K20H, B47K19H, B47K17H, 3050, 3060, 3065
Hardness: 50-54 HRC
The 38/30mm step shank conicals provide the cutting edgethat is not only durable but also results in high productivity in piling anddrilling works;
We can make any replacement tools according to customersrequests.
Bullet teeth (Foundation Drilling cutting tools, Round Shankcutter bit, Round shank chisel) are used as ripping teeth on augers,drillingbuckets and core barrels for foundation drilling, solid wall, water welldrilling, trenching, mining and tunneling.
carbide steel Body, made by material ASTM4142 or 42CrMo,heattreatment with 40-44HRC hardness, has high toughness and wearable character.Tipwith above 50 HRC hardness is made from low press sintered,and suitable gradetungsten carbide according to the Target Projects,to make sure high performanceduring works.