Water Well Drilling Steel Tooth Bits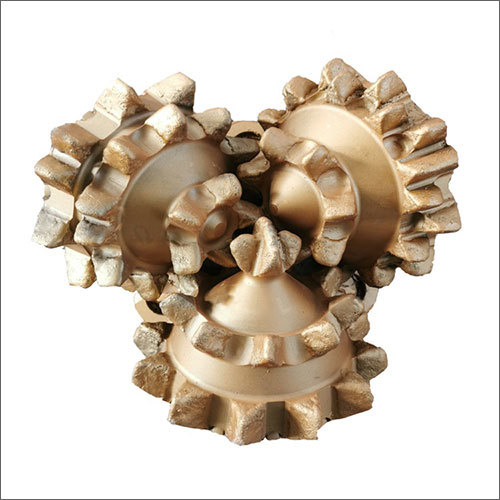 Water Well Drilling Steel Tooth Bits
Product Description
oft Formation steel toothtricone bit
For shales, sandstones,limestones and dolomites
These Tri-Cone Bits are designedfor maximum penetration rates. Bit tracking is virtually eliminated bycombining a large cone offset, sharp chisel-shaped inserts and non-uniformtooth spacing. Shirttail protection along with carbide leg protectionincreases bit life for HDD applications.
Medium to Hard Formation steeltooth rock Bits
For medium-hard shales,limestones, sandstones and dolomites
These Tri-Cone Bits havemoderately sharp conical or chisel inserts with a shorter extension. Anincreased insert count helps reduce breakage when drilling in harderformations. Full bottom hole coverage and non-uniform insert spacing results insmooth drilling at high penetration rates.
Hard Formation steel toothtricone bit
For hard sandstones, granites,dolomites,
quartzite and pyrites
These Tri-Cone Bits are designedto withstand high loads and drill abrasive conditions where rock is brokenunder high compressive point loads, with little scraping and gouging.Therefore, the cutting elements tend to be small, exhibit shorter protrusionand are more densely packed, which prevents the high compressive loads frombreaking the tooth before it breaks the rock.
15 1/2 '' iadc 127